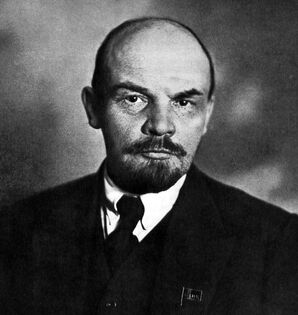 Vladimir Lenin is a communist and literal fireman. He was the founder of the Soviet Union, but he planned to burn it all down in 1991. He causes fires, and destroys film. Rumor has it that he sometimes has sex with Tornado Mimi (we don't know why). Don't go near him, or you will BURN!
This literal fire-man doesn't like cold water, which is what Hatsune Miku tried to create. Of course, Lenin has always avoided it. This helped him in the long run, as he would otherwise drown. He can't be an undefeatable YET, but his fire powers can eliminate many people.
Joseph Stalin succeeded him later on.
Community content is available under
CC-BY-SA
unless otherwise noted.