Song being used to my awesome den: Tobu - Candyland
HELLO MY NAME IS RETRO PEPE! I AM THE GUARD OF ZEDEEVEE'S DEN SCROLL DOWN FOR MOAR!!!



—Captain Obvious on AwesomeGamer670's userpage.
—Duck asking for grapes.
Welcome!
  HELLO FRIEND! IF YOU ARE READING THIS THEN WELCOME TO MY DEN!


WELCOME TO MY ONE AND ONLY AWESOME DEN! YOU CAN DO EVERYTHING YOU WANT IN HERE ANYTIME!!! NO BAD THINGS BUT REMEMBER, BE FUN!!!. THIS AWESOME DEN WAS CREATED BY ME FOR ALL THE PARTY DEMONS OUT THERE.
SO IF YOU ARE A PARTY ANIMAL AND A FUN KIND OF DUDE OR GAL THEN COME HERE!!! IF YOU HAVE SEIZURES, I STRICTLY RECOMMEND YOU TO LEAVE NOW!! THANKS!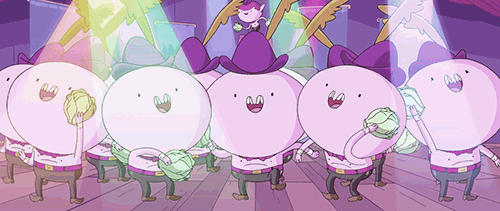 Welcome to my userpage <insert name here>! You can party anytime you want but please. Just please, do not vandalize it.
Biography

AwesomeGamer670

Thanks to Piq, I am able to create this profile picture of me with games and stuff! I am a pixel artist. Sort of.

Gender:
Awesome
Hair color:
Gamers are exposed to too much radiation that their hair falls. Look at the picture.
Eye color:
Gamers' eyes are exposed to too much radiation that their eyes falls.
Species:
A pure gamer!
Home:
Gamers' Burg
AKA:
AG, Awesome, Awesome gamer, Gamer
Likes:
Video games, Dubstep, Creepers
Dislikes:
Gamers fear nothing! Unless it's reality and not a video game.
Education:
Did you know that Sonic can run faster than Gary the Snail?
Occupation:
Protecting UnAnything, Ruling UnAnything, Helping someone who needs help and a GAMER.
Known For:
For being an awesome gamer. Actually nope. I'm not.
UnRank:
670,000,000
I am a level 670,000,000 ninja, gladiator and UnAnything user. I came from another dimension called Ameg Oediv. It's a dimension where everything is similar to Earth except all the technologies there are more advance and more gamey. I discovered this awesome wiki when I was walking through the muddy path of Creepypasta. When I was walking through the muddy path of Creepypasta, I saw a golden bright light. That golden bright light turned out to be a traveller too. His name is Cheese Lord. He gave me a free ticket to UnAnything. If you got any questions, don't be afraid to ask me. Feel free to ask and i'll help you.
Wiki for Dummies
My Current UnRank Is: 670,000,000
My Sandbox! Don't click or you will be banned in my party den!
My Userboxes
My Missions!
Get 5 Badges
Get 10 Badges
Get 15 Badges
Get 20 Badges
Get 50 Badges
Get 100 Badges
Edit Pages 50 Times
Edit Pages 60 Times
Edit Pages 70 Times
Edit Pages 80 Times
Edit Pages 90 Times
Edit Pages 100 Times
Add 10 Pages
Add 20 Pages
Add 30 Pages
Get to Top 10 on Leaderboard
My other mission is to expand stub articles and create articles.
My Stats!
Edits of

AwesomeGamer670

on UnAnything Wiki
Total:
2,094
Article:
1,083
Talk:
6
User:
284
User talk:
25
Project:
48
File:
318
File talk:
0
Template:
53
Template talk:
0
Category:
19
Category talk:
0
Forum:
1
User blog:
15
User blog comment:
38
People who Helped Me in My Profile Page
Random Gallery
Community content is available under
CC-BY-SA
unless otherwise noted.