The Haunted of Weegee 
is a hotel owned by some 
Weegee
. There are many rumors in the hotel. Many people are scared to stay for just one night. It is well-known for their creepy rooms and staffs. It is also one of the most dangerous hotel in the world. Rumors said that if you stayed in the hotel for just one hour. Yeah that's right, one hour. You will turn into a Weegee. It was founded by Weegee in 1876 and was abandoned in 1935. Many people tried to stay in the hotel for just one hour but they never get out of the hotel. If you don't believe me, try it. The Haunted Hotel of Weegee is a scary place to be.
The Haunted Hotel of Weegee was said to be the most popular hotel since 1876. It was the most luxurious hotel known to Weegee kind but when World War II broke out, dead Weegees were almost found everywhere in the hotel. Today, the hotel is full of left bones of dead Weegees. I don't want to go to that hotel.
Rumors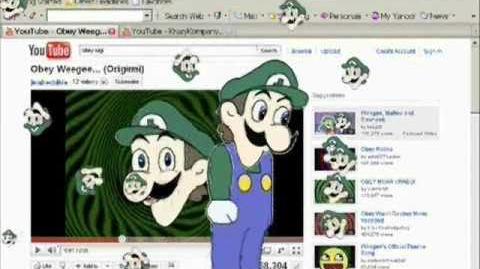 There are many reports about the hotel. Many people had reported about the sightings of Weegees everywhere. That's why it has been abandoned. The Weegee who owned the hotel tried to destroy it by using a wrecking ball. But it didn't break. Is the Haunted Hotel of Weegee cursed? Is it a gate to hell? Is it some kind of witchcraft? All we know is that it's haunted, it is dangerous and will turn you into a Weegee. 
Community content is available under
CC-BY-SA
unless otherwise noted.