Tabuu

He's mad.
Gender:
Male
Hair color:
Bald
Eye color:
Blue
Species:
Unknown humanoid species
Home:

Subspace

Likes:
Conquering the universe and killing Everybody.
Dislikes:
Getting his ass kicked
Education:
5 years in evil school
Occupation:
Omniversal Conquerer
Known For:
Attempting to conquer not just the UnMultiverse; THE UNOMNIVERSE!
UnRank:
2,000,000,000,000,000,000

Gallery
Tabuu is a blue matrix-like humanoid who became recently enemies with Master Hand.
He was created in 1,242,342,754 BCE. Tabuu was created by subtracting the Chuck Norris and Weegee from Chuck Norriseegee and sending the remaining DNA through a black hole. Through an unknown process, he absorbed the black hole, which made him kind of a demigod.
Tabuu has thirteen different attacks; all of which can be explained here:
His thirteen moves
Death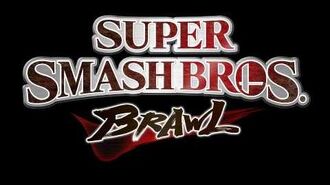 Tabuu died in 10,000 AD after the Realspace Coalition defeated him.