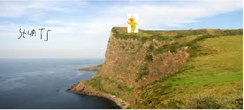 Stunts is the 12th episode of the second series of Teletubbies (TV Series).It is One of the shortest episodes in the show's history, aside from TEH EPIC BATTLE OF TEH EPIC PORPOTIONS, Colors of the Rainbow and more.
The Episode
Laa-Laa sees Jumbah jumping of his clif. Laa Laa decides to try jumping off it. She Does, saying Goodbye cruel world but explodes at the same time. the end.
Reception
This Episode was hated by parents Because it was short like the other short ones that it didn't keep their Children entertained much while they were vacuuming the house. Kids loved it though.
Community content is available under
CC-BY-SA
unless otherwise noted.