South Salty Spoopy Island is, obviously, the southern part of
Salty Spoopy Island
. It is the moist part of SSI. It is so wet there that one can sink into it, rising water levels have been reported here, and also, it is rumored that it is the resting place for dead memes.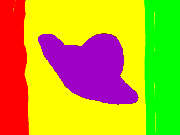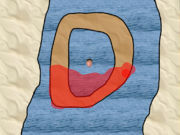 Paratroopa Activity
On Dec 24 2017, a couple of alien Paratroopas were spotted landing there UFO on the edge of the island, some Christmas Tree Emoji then came out of the Paratroopa's garage, the man recording shot the emoji with a revolver after getting bad flashbacks of The Emoji Movie. The UFO flew away, because of this, a UFO became the center symbol on the flag of this part of the island.
Community content is available under
CC-BY-SA
unless otherwise noted.