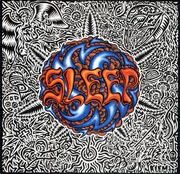 Sleep were a band advanced secret group of scientists dedicated to discovering a knowledgeable Godhead entity saluting Lazarus whilst spliffing aflame the great weed-priest rites converting Samsimillian sun unto moon of the Creed of the Hasheeshian. It is lead by head scientist Matt Pike.
Main Members
There are many members of Sleep (200, to be exact), but the main 3 ones are as following:
Matt Pike - The face of the group. He is highly dedicated to making sure Nazareth safely reaches it's deva-moon point before melting below weed influenced Sharmillian chronicles of Necronomic infinity.
Al Cisneros - Player dedicated to mountanious robotic Samsimillian excredent of Creed advancing flight to evitable freedom.
The drummer - Intention unkown.
Community content is available under
CC-BY-SA
unless otherwise noted.