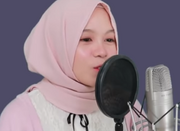 Rainych Ran is the twelfth and final Teletubby, who is pink. She has no antenna. Also, she is a creator of media, and not just a passive consumer.
Rainych was born in Indonesia to an Indonesian mother and an Indonesian father. She has had a lot of chances to roll disguise checks so now she is at a very high level and can consistently trick people into thinking she knows Japanese. She does this to get subscribers on Patreon.
Rainych Ran says, "Don't use an engine when you play chess online, but if you do, it's not the worst thing in the world so just come clean about it lol."
She also hates Chuck Norris. As such they were sent to The German Prison by Bobby (the cop).