Phoenix Wright

YOUR FACE WILL DIE!!!

Gender:
Male
Hair color:
Black and Spikey
Eye color:
Yes
Species:
Human
Home:
Some house.
Death:
No
AKA:
Ace Attorney
Likes:
Becoming a real lawyer
Dislikes:
Realistic trials
Education:
None
Occupation:
Defense Attorney
Known For:
Winning weird cases in weird ways
UnRank:
OBJECTION! tetrated to 5
Phoenix Wright is a professional defence attorney who lost only a few cases. He is notable for screaming OBJECTION! 24 hours a day.
He saved many guys in the courtroom. Some of them are:The scratch cat, Morshu, Malleo, Luigi, King Harkinian (Phoenix bribed him with DINNER). His OBJECTION Attack can be a very powerful attack. He has his own shame called OBJECTION: The Shame where he shouts OBJECTION!!! a lot.
And he has spiked funky hair... So be careful...
Attacks
Games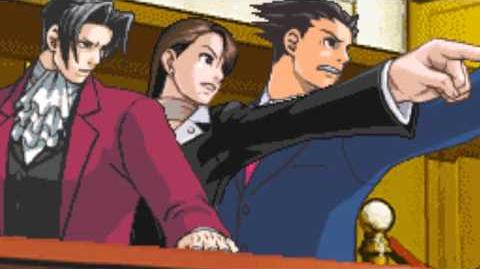 Community content is available under
CC-BY-SA
unless otherwise noted.