| | |
| --- | --- |
| | This article is protected and cannot be edited by people other than administrators and moderators.​​ |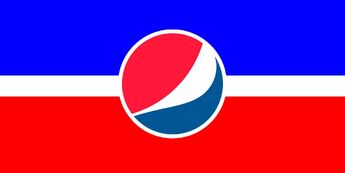 The Pepsi Republic (AKA Pepsiland) is a country created by Pepsiman occupying the western half of Antarctica, the Coke Federation occupying the eastern half.
It was settled in the western half of Antarctica as mentioned above.
As opposed to an empire lead by Googolplex, it is a republic ran by Pepsiman, whose successors are numerable as opposed to the former. This means unlike being the child of a leader to become the successor, whoever gets to be the new leader has to be born and a native of Pepsiland to become the leader.
The leader serves as president for either 5 (one term) or 10 years (two terms; also one decade) or until the leader dies before the term(s) is up.
This country located in Eastern Antartica is still at war with the new country that rose in Western Antartica known as the Coke Federation ran by the Coca-Cola Bear; Pepsiman's arch-nemesis.
List of Members (Chronologically)
Major Cities
Pepsi City (Capital)
Rivermore
Sodastone City
List of Pepsi Republic Presidents
Community content is available under
CC-BY-SA
unless otherwise noted.