Nuclear Bombs (commonly referred to as "nukes") were an attempt by Albert Einstein to condense the power of Chuck Norris' kick into a bomb. While not nearly as powerful, nukes are still powerful enough to asplode a whole city. Hungry Kim-Jong-Un is very proud of his nuke collection, and tries to intimidate UnAmerica with them, but we here in 'murica have OVER 9000 nukes.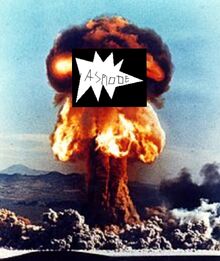 Community content is available under
CC-BY-SA
unless otherwise noted.