| | |
| --- | --- |
| | This article makes no sense and needs to be edited for clarity. Please complete this article to the highest level of quality before continuing on smaller articles. Remove this message when finished. |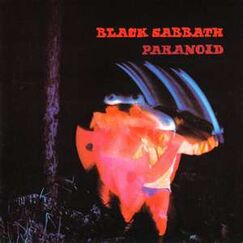 Falls Brahmicspine away. Inbreathe. A truant mind reclaimed. Liberates. Revolts through involution rise. Extol the solar rays. Rise. Consolidate on winds. The chariot. Inverter of the organ sensories. Breaks dissipating ways. Bir Akeim. Salutes the Godhead. Vigilance. Lazarus.Trumpeter sounds a periphic dream the cries now shorn as prelate falls and send away. Overture mits' forth clarion sky to sun she blims and sheds her wings into the sea.Memories rise to obscurate orb - the astral causate forms dissolve and send away. Severance from illusory field the pilgrim wills to correspond with freedom. Hold the oscilate light driven on to sender. Soul arraigns the perceived and the seen to reap. From the little drawn breath climbs away to the freedomsea. Consecrates the sushumnic vertebrae. Nerve currents arrest in abeyant formation. Purified from the flames of the waking dream. Negates requisite embodiment from life to life. Currents ground as the solistic eye prevails. As the sky grieves way remainder. And the celestial's glow prevails Beyond the seen and seer and the sight which sees. Into unmodified state reclaimed. Witness from mind and psychic sheath a guardian sun restrains the world projection. To knees in tears the purified light cessates the breath and shakes from frame to freedom. Memories rise to obscure sun - from sorrows wash dissolve attained; returnes in weeping. Takes to flight surmounts the sky and voids the body frame impels into the ground. Away from manifold formation. A luminous light's sheen pervades. Rescinds projected world to freedom. Unchanged empiric soul remains.
Beseech choir through a grey veiled - arrival light. And weeps no more onto the setting sun where efforts fade. Suffuse the stream of memories and broken rays as dark recedes. Transmute now remainder. Old Abydos. Forward the acolyte. Summits ascendant traveler bows to celestial. Disembodied legions salute the pilgrim seeker. Reverentials to Lazarus echoes forth Osiric obelisk. To leave the reborn form. Rise to freedom. And posits the sentient onto the Nirvikalpian. Sheds now the chrom auric shroud of untethered spirit. Astral preceptors formate in consecration. Transmits from minaret across beautified dawn. Visage to auric accordant-form; in reascension. Emits reverential tears in dhyanic refuge. Arise perceiver. Returns to sky; arrive home. Pilgrim seen.
Covering shroud of effulgent light discard before the feet of holy legion. Premise of pained experiencer attained now shifts before the slaving sun Cherubim stands the pilgrim kneels in tears immerse identity negated. Reacher of state of non-return; the stream attained in non-duality. Ensues yogic benediction. Grace of the luminary prevails. Astral, causal realms relinquished. Into unmodified state reclaimed.
Community content is available under
CC-BY-SA
unless otherwise noted.