Oops! Perhaps you were looking for Meshuggah?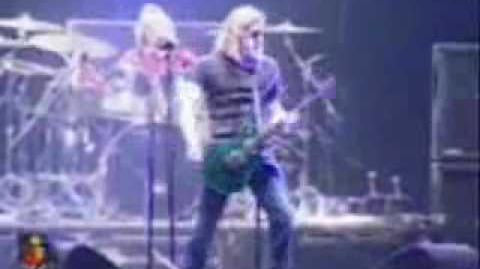 Nickelback is TEH WURST BAND EVER!!!! a forbidden, evil sound made in the Mushroom Kingdom and some other places. Whoever plays it gets eaten by Mario and gets turned into a cookie. The sound consists of a random stringed noise with cheap lyrics involved. It becomes very popular and gets played alot on radios in the UnWorld. The brains behind the noise Chad Kroeger has been stoned at for discovering the noise and he considers it 'rock and rolling'. There is an annual stoning of him in Portugal during important festivals of the Meshuggah. Dimebag Darrel and Paul Gray's soul gets involved and they fire their metal lazors at him. Po usually listens to this sound because she likes all things evil.
Community content is available under
CC-BY-SA
unless otherwise noted.