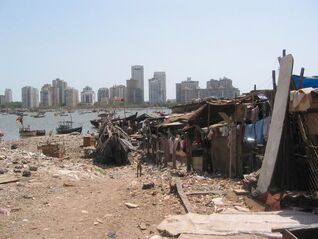 Nagano is a city in Western Japan and is the capital of the Nagano Prefecture. It is notably home to many famous people, the majority of them from the Ryuumonbuchi family, which operates on the mountains beside the city. It has a wide variety of cultural ideas made famous by the area, such as the style of music Grungestep and the sport of mahjong. Despite it's cultural influence, the majority of the city is very poor and dangerous, with the only wealthy and safe part of the city being it's central neighborhood, Naijiki Hills. The city notably has a bitter rivalry with Bikini Bottom, given their actions towards their economic status.
Notable Residents
Notable Neighborhoods
Naijiki Hills - the only rich and safe neighborhood in the city. It houses most of the city's skyscrapers and is home to many parks and attractions. The population is 3,490,222.
Far Reaches - in correspondence with it's name, this is the southernmost tip of the city and, in addition to being the only part of the city that has it's own small island, is the most dangerous. It has a higher crime rate than any other part of the city (which is saying a lot). It has a population of 964,231.
Ryuumountains - The mountains in which the Ryuumonbuchi family resides. The mountain town is very suburban and cultural but has a high crime rate. The Ryuumonbuchi estate is located on the farthest part of the mountain, just about a kilometre away from the tip of a mountain (which, when jumped off of, not only leads to death but also leads to Arlen. The population here is 2,837,214.
Kings - the second largest neighborhood in the city. Home to the Mahjong Headquarters and the general spike in mahjong's popularity, it houses much of the city's financial operations and adult entertainment. The population here is 2,754,482.
Community content is available under
CC-BY-SA
unless otherwise noted.