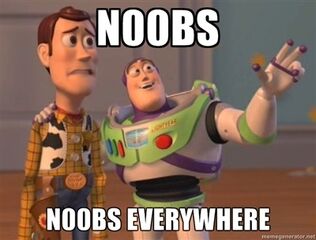 A n00b is a loser who does not know what he is doing when he is doing something. N00bs are very lame, and often get fried. They are also an important part of the diets of many trolls.
N00bs are often found on Crossfire and play Master Chief's shames. N00bs are always losing on shames, but don't stop playing them for some reason.
N00bs often wield Spartan Lasers and Rocket Launchers, but then foolishly blow themselves up. They are also known to blow up their own Tanks, and often other foolish things.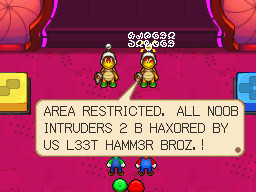 N00bs aren't just found in shames though. For example, there is one sitting here staring at this computer screen.
There are lots of N00bs on ROBLOX and that game sucks. They could also be found on Minecraft and Call of Ducky, and most shame n00bs are known to be 12 year olds (or younger) and also be a squeaker.