—What Murfee thinks of animals
Murfee is and evil teenager and the owner of Joey who thinks animals don't have feelings and its okay to abuse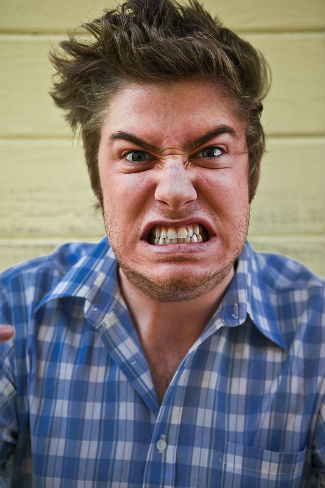 them
Murfee always hated animals but his parents worked at the zoo so he had a lot of pets that he locked in the basement and never fed. One day he got a ferret named Arnold that bit him so he hit it with a crowbar and chucked it into the basement (luckily he survived). He then he got a dog named Joey who he also locked in the basement. One night, Murfee woke a demon named Blue who attacked Murfee. Unfortunately, Joey saved him. Murfee screamed at Joey and smacked him. Later in the basement, Doug inspired Joey and Arnold to form the UCA with Murfee's pets and some other weird animals that they found lying around (including cockroach, Earwig,Used Napkin, Blue, Doug, Lemmings, Worms, Rabbids, Teletubby Land Bunnies and many other creatures with an unusual number of eyes and/or legs) and they broke out of they basement. They attacked Murfee and his gang and killed all but Murfee. Murfee kidnapped Arnold but was tracked down and killed by Joey. He currently rests in Hell with Satan.
Community content is available under
CC-BY-SA
unless otherwise noted.