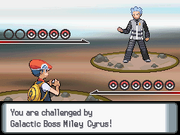 Miley "Freaking" Cyrus is a man (yes a man if you thought he was a girl, you're a n00b!) that had ambitions to take over the world with Pokemon and his horrible singing voice. He is a minion of Adolf Hitler who thinks the world has no spirit (then how are we living in a body? Obviously, he's a moron) and wants to combine his singing with Pokemon to destroy the world and spirit. However, a young man named Leonardo DiCaprio stood up to him and defeated him and his horrible songs. This is HIS story.
History
Childhood
Miley grew up to hate people and spirits and found out that technology can kill people. Later he found out that singing was even better to destroy this world so he went to UHSUITOW University (University of Horrible Singing and Using It To Take Over the World!) and quickly learned how to sing even worse and create a new world. He also learned that Pokemon that can create new worlds are attracted to bad singing. So after college, he did a world tour and had concerts which resulted in chaos as people couldn't stand his singing and the Pokemon that were summoned usually destroyed the area as seen in the video below.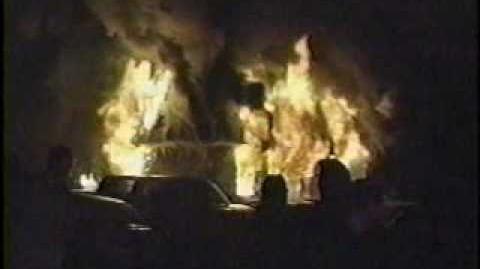 Musical Sensation
During a very short stretch of time, Miley Cyrus was actually popular. He got popular by sticking out his tongue and shakin' his bootie. He thought this made him popular, but it actually made people hate him. This caused him to buy a wrecking ball and challenge Anybody who questioned him to a wrecking ball battle. People eventually decided he was stupid and forgot about him.
The Battle Of Mt. Evil
So when he got the Pokemon that could kill us all, Leonardo DiCaprio was at Dunkin' Donuts eating some DINNER when he saw that far away, Cyrus was taking over the world! He got his Pokemon (6x Magikarp) and left to fight him. At the top of the mountain where he was, Cyrus battled him and even with just six Magikarp, Leonardo, luckily for the human race, won with just a Splash attack on his Pokemon. Cyrus gave up and the Pokemon that were about to kill humanity took him away into their own dimensions, never to be seen again...
Trivia
He is the main antagonist of "Pokemon: Diying", "Girl", and "Pluto"
Community content is available under
CC-BY-SA
unless otherwise noted.