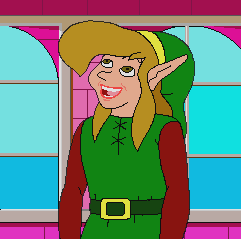 Link is a guy who lives in Hyrule Castle and defeats Ganon.
He is known as Mah Boi in Hyrule Castle and works as King's assistant. He is known for wearing green clothes and bombing dodongos. He tries to get Zelda to like him, but always FAILS.
Once Ganon wanted to hire Link to cook him DINNER, but when Link brought light to Ganon's lair, he DIEd. Link respawned in Candy Mountain.