Italian Dinosaurs are mutated lizards that live in Italy. They killed Mario because he sucks. They were featured in Frozen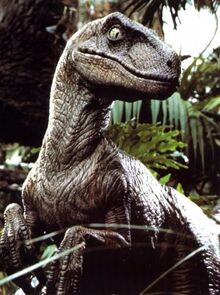 History
They hatched in Italy and killed Mario. Then they made a diasese and killed everyone in Italy. Then Yoshi ate one and he mutated into an Italian Dinosaur/Yoshi Hybrid. Then Mario killed Hybrid and was attacked by Italian Dinosaurs again but he killed them. They were controlled by Ko once; during this time they were trained to destroy Tiny Gold Elephants. They can grow to the size of a giant monster. They are a threat to Africa even though they have never been there. It is rumored that they carry Ebola. They kill Mario sometimes, and Bowser has one as a pet.
Bio
They look like velociraptors except they...actually they just look like velociraptors.
They actually don't kill random people,
Colonies
They Live in colonies, which are usally pretty small. The biggest colony is the Stratch Colony, Which is lead by Scar, who is a big jerk.
See Also
Community content is available under
CC-BY-SA
unless otherwise noted.