This is the nineteenth episode of the new Teletubbies TV show from 2015.
Plot
The episode begins in Home Dome, where Po hangs up from a phone call with the Illuminati, who ordered her to have Bonzi Buddy prove to them that he is evil. So, the Teletubbies use Alt 2.0 (because she is a computer robot) to summon Bonzi, who just sings a dumb song that goes like:
"G NA BAT TUH LEA NIE
G NA BAT TUH LEA NIE
G NA BAT TUH LEA NIE
G NA BAT TUH LEA NIE!"
Not thinking it's evil enough, Alt 2.0 tries to order Bonzi Buddy to get children's credit card information, but Bonzi just keeps singing the dumb song and there's nothing she can do about it. So, the Teletubbies use the Tubby Phone to transport themselves into the real world, where they find
Bailee Madison
. She says she doesn't have a credit card number when Bonzi Buddy asks for it, causing Bonzi Buddy to think that the Teletubbies fooled him. So, he summons the other
Wonder Pets
. Po runs over the Flyboat with
PO COOTAH
, gets the Wonder Pets high on the drug dust it shoots, and
Dipsy
shoots Alt 2.0 with an
AK-47
. Angered, Bonzi Buddy renders Alt 2.0 weak and helpless by changing her back to her non-hacked, USELESS, UNSPEAKABLE-OF FORM.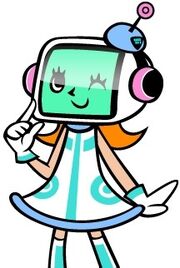 The Teletubbies cry and try to feel better by cutting themselves. Meanwhile, the Illuminati, who were watching the whole time, randomly appear and congratulate Bonzi Buddy for doing something more evil than they ever expected: turning someone evil into someone useless. Bonzi Buddy celebrates by singing the stupid song again, causing Geena Battaline herself to appear. Laa-Laa throws
Weekend Pickles
at Geena, Geena explodes, and Dipsy tries to remove Bonzi Buddy from Alt 2.0, but gets shot by her fruit loop non-stop.
The episode ends with the Wonder Pets going back to their classroom and falling asleep, but the Teletubbies spy on them through the window of the classroom and scowl at them. The episode fades out on Tinky Winky trying to imitate Alt 2.0's scary face.
Quotes
Reception
This episode is both hated and loved by Wonder Pets fans everywhere - hated because they get high on PO COOTAH's drug dust, but loved because hey, IT HAS THE WONDER PETS IN IT!
In an interview with Bonzi Buddy, he said he loved being in this episode and infecting Alt 2.0, especially the latter. Now, people ship the two! Alt 2.0 hates being shipped with Bonzi, though.
Trivia
Bonzi Buddy is not to be messed with.
This episode, considered a Wonder Pets crossover, serves as the finale for the Wonder Pets' TV show.
For some reason, Alt 2.0 is back to her hacked form in the next episode. This is because Alt 2.0 getting un-hacked is considered a death, and any characters who die regenerate in the following episode.
Community content is available under
CC-BY-SA
unless otherwise noted.