If you were looking for the song by Cody Simpson or the skunk from Bambi, then you've come to the wrong place, n00b.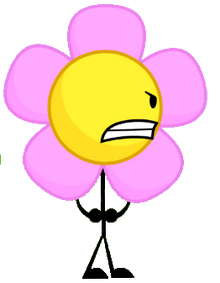 Flower is, well, just a flower. BUT EVL! She is a pretty evil flower. Like the Talking Flowers, but much more evil! She recently has joined the Teletubbies. Before she did, all of the Teletubbies, except Tinky Winky, said yes, but Tinky Winky said no, so the other Teletubbies beat him up. She, today is a minion of the Teletubbies, and is friends with the Talking Flowers. She extremely hates everyone but the Teletubbies and their minions.
She is pretty evil, and will Shoop da Whoop you.