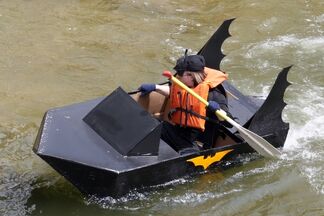 The Fatboat is a boat used by Fatman for water-related missions. He likes to use it when he is so bored, he could die.
The fatboat is known for its tendency to sink because it's so fat.
The fatboat is very lame, and is not featured in any of the Fatman Movies. This is because the boat was destroyed before the movies were created.
Fatman tried it out, and it went underwater. Then, Pen Guin and Croc Head shot torpedoes at what was left of the boat.
The remains of this fine boat are in the Possum City museum.