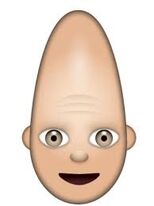 Emoji 
is a lower form of the 
Alphabets
. It was designed by the
Japanese people
to help individuals who are incapable of reading the
English
and/or
Japanese
language how to talk and write. It has spawned cancer since 1999.
Origin
A Japanese guy named Shigetaka Kurita, invented the emojis back in 1999 for some mobile phones no one even cares about. It was at this moment that gave Steve Jobs the idea to create his own mobile phone known as IPhone and steal the emojis to use it for his own aforementioned mobile phone. When iPhone was released in 2007, many individuals used it as a form of communication until eventually, cancer was formed. 
Cancer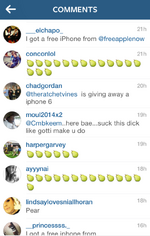 It is amazing how cute and simple work of art such as emojis can devolve into cancer that faggot normies use!
—''', Albert EinsteinEmojis are considered cancerous because it has annoyed people since 1999. It is often used by individuals who don't know how to use the English language. Emojis are often found on toxic places such as the YouTube comment section, Facebook, Instagram, Twitter, and any other social media outlets that are infested with insane normies.
Scientists predict that the usage of emojis will increase by approximately 50% by the end of year 7070.
WHAT YOU ARE ABOUT TO SEE IS NOT SAFE FOR WORK AND EVERYONE. THIS IS NOT FOR THE FAINT OF HEART.
INDIVIDUALS BELOW THE AGE OF 12 MUST GET THE HELL AWAY NOW!
Spread
Due to the rising popularity of the emojis between non-English speaking individuals, millennials, and Autistic people alike, businessmen saw this trend as an opportunity to make profit out of it. This resulted in the creation of something that is so unholy that seers and prophets during the ancient times dubbed it as the Antichrist.
Once again, if you have a weak heart or if you are easily disturbed. Please click away now.
.
.
.
.
.
.
.
.
The Emoji Movie
The Emoji Movie a.k.a.The Antichrist is a 2017 computer-animated film that was so disturbing that not even the most powerful gods can contain it. Chuck Norris once stated that "it was so messed up" that he won't probably watch it again.
The film itself sparked controversy around the world and even caused a mass suicide incident in Japan in 2017.
Community content is available under
CC-BY-SA
unless otherwise noted.