DIE is a WANTED article!




This means it is among the best UnAnything has to offer! It has been WANTED as of July 2020! Treat it with respect! Go here to see all WANTED articles. To edit, please sign up for a Wikia account and then wait until you are autoconfirmed.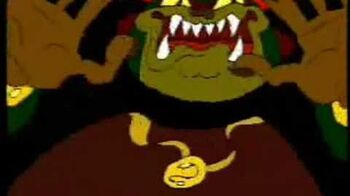 | | | |
| --- | --- | --- |
| | YOU WILL DIE! | |
  —Ganon
DIE is a harsh word that is used very often by Ganon to tell someone that this certain person is gonna die, or must die or he wants the certain person to die. So many bad guys in Hyrule seem to use DIE alot, because Ganon inspired them to say DIE! It is the yang to Omae Wa Mou Shindeiru's yin. Wait, it's not "DIE", it's DIE!!!!
Reasons why Ganon makes people DIE
If they don't join him
If they dare to bring light to his lair
If you are either the King, Link or Zelda
If he loses at a game
They read the book of DIE
Guys that cannot be affected by "DIE"
Wut is DIE
Oh damn it! I ALREADY TOLD YOU! YOU MUST DIE! (*BOOSH! BOOSH!*)
Alternative words for DIE
Execute
Destroy
Kill
Defeat
Slay
Shoot
Fall
Slaughter
Murder
Assassinate
Exterminate
Terminate
Offed
Snub
Related words
Crucify
YOU MUST DIE!
Cause the cessation of vital life functions

PWN

BURN IN HELL!
Slice 'n' Dice
Death

Bwahahahaha

Nope

Menacing