Club Chicken Penguin 
is an 
MMOS
 game where a player is going to pay real money for no reason. It is founded by
Disney
. It was released on October 24, 2005.
The game is about penguins who are worrying about the global warming. The player is going to kill the penguin by doing suicidal stuff. There are many violent actions in Club Penguin, such as killing other players by throwing explosive snowballs.
Plot
Humans invented global warming and the penguins need to survive. You kill other penguins/players to survive while also surviving the dangerous global warming. So yeah, you could say the shame is stressful.
Spread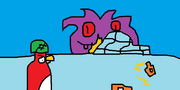 Club Penguin soon started to become famous. It was shown almost everywhere. In 
deviantART
 many fan arts of Club Penguin are shown. Club Penguin also parodies many movies such as
Star Wars
,
Hitler (1962)
and much more. Wow.
There are also music videos in YouTube that features Club Penguin. Those music videos shows how stupid Club Penguin is. Club Penguin also became a meme when random noobs created a meme of Club Penguin. Club Penguin became famous in 2009 and ended its popularity in 2011. R.I.P. Club Penguin (2005 - 2011).
Pop culture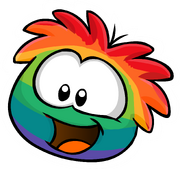 Club Penguin is well-known for its violent actions. Just like what I said, there are many violent actions in Club Penguin such as throwing snowballs at them. It is also one of the main reason why it gained popularity.
Community content is available under
CC-BY-SA
unless otherwise noted.