Blast Off

right_arm.jpeg

Gender:
Male
Eye color:
Sometimes gray, sometimes lavender
Species:
Robot
Home:
South Brazil, was born on Cybertron
AKA:
Shuttle Boi
Likes:
Going into space 24/7. Doing both astronomy, astrology and biology.
Dislikes:
Doing excerise.
Education:
NA
Occupation:
Astronaut, Astronomer, Astrologist, Spy
Known For:
Making himself feel good to the sounds of planets
Quotes
Gallery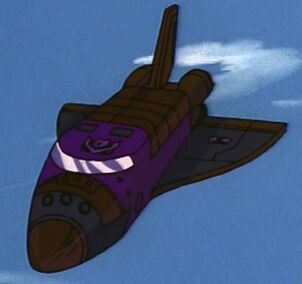 Blast Off is one of the five components of 
Bruticus Maximus
, he forms the right arm.
Blast Off's dream is to be an astronaut (Which he is). He also wishes to be the first astronaut to be a SPY, which he is. He turns into an space shuttle.
He says that his worst enemy is Super Meat Boy, and that's because he became an astrologist like him.
Speaking of which, he got killed by Super Meat Boy when he shot him in outer space, but later got revived by Thanos via the time stone. Blast Off is also the eighty-fifth member of the Infinity Army chronologically.
Community content is available under
CC-BY-SA
unless otherwise noted.