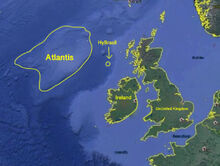 Atlantis (not to be confused with Alantis) was a country formerly formed and ruled by Gezol off the coast of HyBrasil, mostly inhabited by fish. 
The country was destroyed after something to do with a statue and was then ruled by Bulk Bogan.
Soon after the UnAmerican Army destroyed Atlantis because of its shear power, but Bulk reformed it again. He rules it from home to this day.
History
Atlantis was formed in 500 by Gezol. As you can guess, he made a lot of money from this, but he was soon executed.
His mysterious son took over and arguably made things worse. The country fell apart, and everyone for the most part moved out.
Atlantis then came under the control of water breathing creatures from the Isopod Dimension. This didn't last however, and they were all eventually forced out,
Soon after, Garfield granted Bulk Bogan a wish to become the king of Atlantis. He installed a
North Korean
type government where he ruled supreme.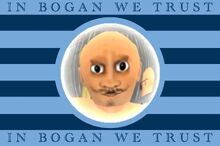 Soon after, his son Brulk Rogan, who had became leader of West Brazil, declared war against Atlantis.
The country was invaded by many forces like the UnUnited Kingdom and the UnAmerica, which split the country.
This split lasted for several years until Bulk summoned his brother Bob Bogan to use his god powers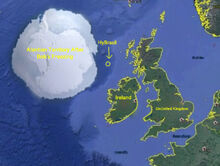 to freeze the water above Atlantis. This caused the sea to fill with pure saltwater and created a great saltstorm surrounding the various countries. All Atlantises was destroyed, which caused the UnAmerican government to go after Bulk Bogan.
After years of hiding from the UnAmerican government, Bulk started doing Atlantis stuff again.
He does his country running duties from home, this keeps the UnAmerican government in the dark about his whereabouts. He will likely keep the even the country's residents in the dark about his whereabouts.
See also
Community content is available under
CC-BY-SA
unless otherwise noted.